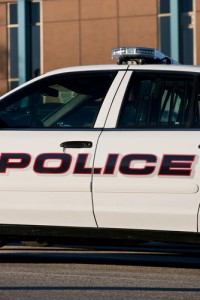 It's spring break week in Las Vegas, which often means party time for local teens, college students, and others who may join in the fun. As a result, local law enforcement plan to crack down on underage drinking and anyone found driving while under the influence of alcohol and/or drugs during the upcoming weekend. According to Fox 5 KVVU-TV, the Las Vegas Metro Police Department has announced special DUI checkpoints and "saturation patrols" covering the east side of Las Vegas Valley on Friday, April 18 between 7 p.m. and 3 a.m. These sobriety checkpoints and extra police coverage are designed to identify and arrest locals and tourists in violation of the law in an effort to prevent deadly crashes.
DUI checkpoints are commonly set up on holiday weekends and when special events occur. At such a checkpoint, police officers have the right to pull anyone over and arrest them for suspicion of DUI. When driving through a checkpoint or roadblock, drivers will be stopped, questioned, and most probably have vehicles looked over for signs of drinking and driving. If a police officer believes you are exhibiting any indicators of intoxication, you will find yourself directed to another area where you will be asked to undergo field sobriety tests and a preliminary breath test. Depending on the results of these tests, you will either be arrested or permitted to leave.
DUI Checkpoint Guidelines in Las Vegas
In Nevada, sobriety checkpoints are legal but must be conducted according to strict rules. These rules include clear visibility of the roadblock for a distance of not less than 100 yards with stop signs planted in the middle of the road which can be seen at a distance of not less than 50 yards. Flashing red lights must also be located on the side of the road which are visible within 100 yards. You must be notified of the upcoming checkpoint by a warning sign placed no less than a quarter of a mile from where you will be stopped; the sign must be illuminated by lights, flares, or lanterns.
If any of the above guidelines have been violated by law enforcement, an arrest made at the checkpoint may be thrown out of court due to improper police procedure.
After an Arrest, Get a Strong Defender
In the face of any Las Vegas DWI arrest, your first action should be to contact an attorney who is experienced in DUI defense. DUI is a complex area of law combining forensic evidence, legal factors, and even medical data. Not all attorneys have the requisite experience or expertise to put forth a competent defense. Seeking the services of a proven DUI trial lawyer who has been recommended by legal industry sources, media sources, and friends and associates is a good tactic for obtaining the shrewd representation you need after this critical arrest.