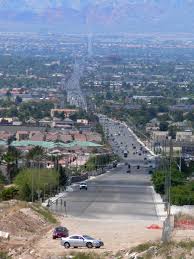 It is the right of the injured or bereaved to seek legal compensation from the person who caused them great loss. The hurt should not have to pay their own medical bills, nor should the person who hurt another human being simply go on without paying some kind of compensation. A good attorney can make sure those who suffer loss receive justice.
A driver turned himself into the police after leaving the scene of a fatal hit-and-run accident, according to an arrest report. He claimed he would not have fled the scene in the first place if he had known anyone had been seriously injured. The 49-year-old man turned himself in to Metro's Enterprise Area Command, where he was charged with failing to stop at the scene of an accident involving death or injury, driving without a license, and driving without proof of insurance.
The suspect was driving an SUV and struck a left-turning Oldsmobile. The impact caused the Oldsmobile to collide with the wall of a nearby ball, according to police. The SUV then crashed into another car, and that car struck yet another car.
Witnesses reported the driver got out of his car, spoke with the driver of the Oldsmobile, and even went into the bar. But then he left through the back door and fled the scene, investigators said. Police said leaving the scene incurs additional, more serious, charges.
The passenger in the Oldsmobile, a 75-year-old Las Vegas woman, died of her injuries at University Medical Center. The driver of the Oldsmobile was treated for moderate injuries.
The SUV driver claimed he fled the scene because of lack of insurance. Police said he appeared remorseful when he turned himself in and asked for forgiveness.
If you or a loved one have been injured in an accident, contact the offices of Hofland & Tomsheck today for a free consultation. We will help you get the compensation you need to carry on with your life.