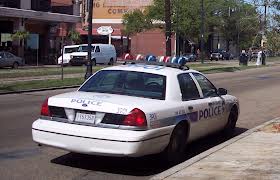 We must all be vigilant to avoid accidents. Unfortunately, some people are not very watchful at all. It may be a momentary lapse or it may be a lifetime history of reckless behavior. Whatever it the case, it takes only a few moments for distraction to cause a potentially life-changing event.
Three people suffered injuries after a crash involving a police car.
The police patrol vehicle was traveling on I-15, lights flashing and siren activated, responding to a felony call in progress. A black vehicle was traveling just in front of the patrol vehicle and began to pull to the right, as it should, then suddenly veered back into the path of the officer.
When the officer attempted to avoid the other vehicle, he lost control and crashed into another car. Both cars were somewhat damaged. The car that was hit had two occupants who suffered minor injuries. They were treated at UMC Trauma.
The officer was treated for a minor injury and released.
Even minor injuries can turn out to have long-term consequences which could require lengthy time for recovery and a great deal of money. Protect yourself by hiring an attorney from Hofland & Tomsheck. We are based out of Las Vegas and know how to use Nevada law to make sure you get the compensation you deserve after an accident you did not deserve. Call us today and see what we can do for you.